[I'm having meetings with Jay-Z, sitting and meeting him and him saying, "Oh you special". That was like inspiration. Sitting down… having dinner with Nas, talking about everything from Hip-Hop to the black mentality, That kinda stuff makes me go that much harder.]
-Nick Grant
As an old school hip hop fan, it's always refreshing to hear somebody with the ability to reeeally spit. Somebody that brings back the feeling of hearing Nas, Andre 3000 and Biggie going in on a record. Meet Nick Grant.
Nick Grant is a 28 year old emcee hailing from Walterboro, South Carolina. He was somebody I was introduced to via a Sway In The Morning freestyle and I was kinda blown away to hear his degree of lyricism in this day and age. Receiving frequent comparisons to the greats ever since he came out, Nick has proceeded to drop two solid records that can't help but be reminiscent of the golden era of hip hop. His debut mixtape 88 in 2016, and his follow up Rebirth of The Cool in 2017.
I caught up with Nick at his show in Toronto at the Phoenix Concert Theatre to talk about his new tape, his family and his growth in the industry.
Esquire: Belly or Pain In Full?
Nick Grant: Aww man…Nas is my favourite rapper, DMX is one of my favourite rappers, but Paid In Full.
Esquire: Dark Skinned or Light Skinned Aunt Vivian?
Nick Grant: Aww man, you tryna get me in a fight lol. Uhh..Both lol.
Esquire: lol we'll accept that answer. The Infamous, or Ready to Die?
Nick Grant: Ooo, Ready to Die, because it's the reason why I rap. Seeing the Big Poppa video and the way Biggie carried himself and how fly he made it look you know. I could never put nothing before that album.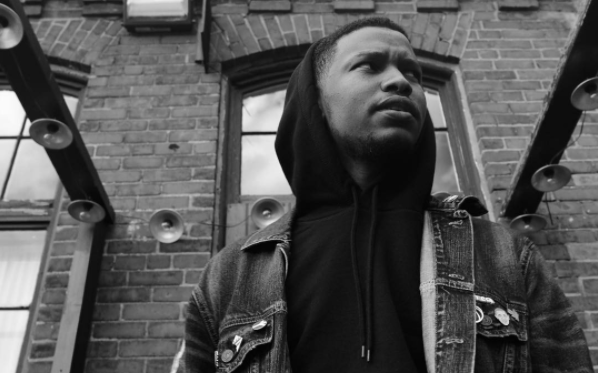 Esquire: Dope. Well first thing I wanna say is, after your Sway freestyle, when he said, "I wanna let this breathe for a minute, I want ya'll to feel this moment", THAT's how I was first introduced to you, and I felt that moment. (NG: Thank you man).
How'd it feel to have someone like Sway introduce you to the world? Cause the Sway In The Morning freestyle is kinda like a rite of passage for emcees.
Nick Grant: Aww man I used to watch Sway coming up, I was a TV baby you know. I watched how he put his whole thing together, he pioneered this whole movement till that point where I was on the show.
I remember him interviewing Biggie like days before he died. Just seeing all that and being up there like wow, "I made it". And for someone who's an OG and has been here for so long and is so genuine and you never heard nothing negative about him, like…I wouldn't have it any other way. And I don't take it for granted, that's why when I go up there or to any radio show, put out any album I wanna make sure it's as tight as I can make it you know. This is my life. I watched something that Kendrick said that really touched me he was like, "This is Culture, this is nothing to play with", so this is very serious to me, people died over this. Lives were saved over this thing that we do, just sitting down in a room writing rhymes, so we gotta appreciate it.
Esquire: You're a young black artist, and you have a very fly persona about you, but you're also very humble.. and I'm guess you can attribute a lot of that to the close relationship you had with your grandfather before he passed?
Nick Grant: My Grandma raised me, Monday to Friday. Friday right after school I would go to my Grandfather's house, so from Friday to Sunday I would get those "How To Be A Man" lessons. Even with my Grandma, she had to be extra tough on me because there wasn't a man in the house. I wouldn't trade those two people for nothing, and the lessons from those times for nothing.
Esquire: They built the foundation for the man you are.
Nick Grant: Absolutely. Absolutely, everyday, whether it was, "pull your pants up, look people in the eyes", little things, they go a long way. It makes people step back and say "aight, this guy's serious, let me approach him with a different energy".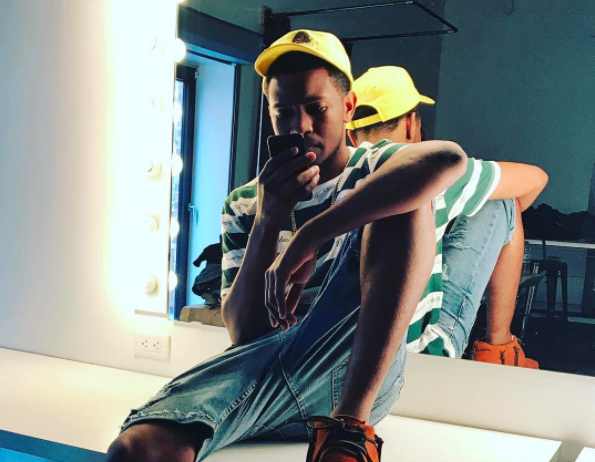 Esquire: Let's talk about your album a little bit "Return Of The Cool". Drug Lord Couture is one of my favourite songs on there, it gave me that whole 90's-Mafioso-rap vibe. Another song you had is The Sing Along, that was an interesting record because you kinda touched on both aspects of the whole "what is real hip-hop?" discussion. But you weren't necessarily saying "I don't fuck with this music" it was more "this is okay, I just wanna acknowledge that there are two different sides".
Nick Grant: Yeah I just touched on basically the incline, decline of the "Trap Star", and how I just like everything. I like all music man. I love Yachty, I love Nas, I love Jay-Z, I love Lil Uzi Vert, PlayboiCarti, J.Cole. I listen to everybody, I give everything a shot. If it moves me, it moves me. 9 out of 10 times, it does so. I don't hate it because these guys are, young and black and feeding their families. Buying their moms houses and cars, how could I be mad at that? And just because I don't like your music I'm not gonna bash it, I could keep that to myself. We all family at the end of the day we all do the same thing.
But what I was also touching on was…In order to keep this thing alive, we gotta know what it was built on. Basic Hip-Hop Principles. That's very important for me too. Being that you can make a hit record one day and we never hear from you again the next. The guys that I grew up on, matter fact forget rap. Luther Vandross, Marvin Gaye, Michael Jackson, Joe Sample, Miles Davis, all these artists made music from their heart. That's kinda like the reason you saw them 20, 30 years later, they did everything from their heart. Not saying you guys aren't, but when you take it a little more serious you just last longer that's all.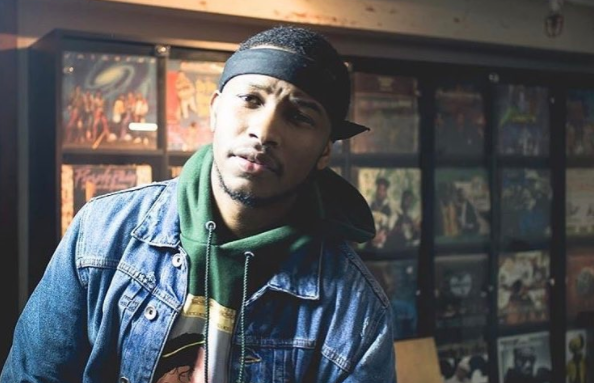 Esquire: There's a lot of lyricists out now, Kendrick, J.Cole, Big Sean. You haven't really heard the phrase "Hip-Hop Is Dead" in a while and it seems like there's been a whole resurgence…How does it feel to be one of the artists pushing that movement?
Nick Grant: It feels great, my thing is I would like to get a bit more recognition for that. That comes with work and putting in the work which I'm not afraid to do. I only put out two projects, one last year and one this year and to be mentioned with some on the people i'm mentioned with within a year it's like "cool" imagine if I do a whole lot more. Imagine if I keep doing this how much leverage I could have. And now I've become more of an animal in the business cause i'm seeing so many different things. I'm seeing so many different people.
I'm having meetings with Jay-Z, sitting and meeting him and him saying, "Oh you special". That was like inspiration. Sitting down talking with Nas, having dinner with Nas, talking about everything from Hip-Hop to the black mentality, how people should spend their money, you know it's like, just getting game from him. Andre 3000 coming to one of my shows and saying "yo if we did a song, you would have me on my toes", just shit like that is mind blowing to me. That kinda stuff makes me go that much harder.
Esquire: Last question, what is next for you?
Nick Grant: Once again just staying consistent with the music. This Sunday Dinner album that I'm working one (Esquire: Thats the name?) Yeah, in my mind in my heart, my first debut album. Came up with the title because the whole time I saw my family was like, Thanksgiving and Funerals and Sunday Dinner and those events. Sunday Dinner was like the most personal, you had your mom who was on drugs or your father who barely comes around. The gossiping aunt, the uncle with the gambling problem, the drug dealing cousin and you know the baddest kid is at the end of the table. Seeing all these people that were great to me and were still great to me. I'm taking all these personalities and they're kinda making me who I am. And at some point who I don't wanna become because they're still there in the city, and eventually each person becomes a song. So Sunday Dinner, which is my Illmatic, my Reasonable Doubt, my Ready To Die.
I know i'm putting a lot of pressure on myself but,
it's gonna be that great.